When it comes to marketing, nothing can beat promotional yet utility tools such as, wearable clothing! Yes, you guessed it right – I am talking about t-shirts with your brand's name and logo on it. Trust me, it would not only boost your brand image, but also the team spirit of your employees. But be very careful while designing this wearable advertising as otherwise, the results might turn out to be negative.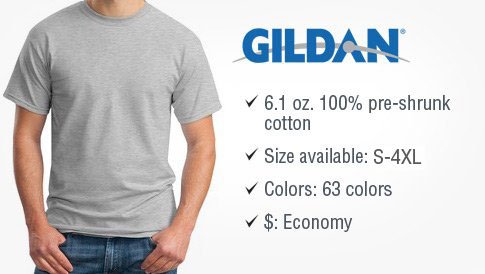 With years of experience in the printing industry, I have jotted down a few artwork designing tips for t-shirt printing in my diary. I will be sharing the most important ones with you all through this blog here.
Take a look.
Know Your Printing Options: While designing the artwork, the first thing you need to know is your printing options. The most common ones are screen printing, vinyl graphics and direct-to-garment printing. In the first one, you need to separate the colors in different layers while preparing the artwork. This is the most traditional and oldest format.
Direct to garment is a new technique where the ink gets directly injected into the fabric. The quality is great in this one! Lastly, transfer printing works with heat which makes the pigments move from one surface to the other and adhesive papers that are cut precisely for making it work.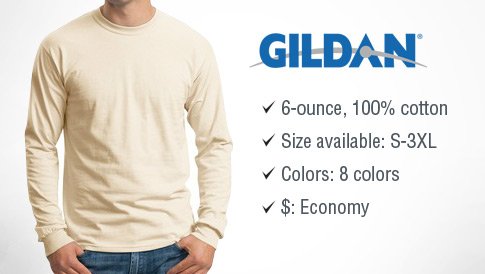 Another type is the cad cut vinyl in which a computer-operated laser cuts the design of a vinyl that gets transferred to the tees. Ask your print shop about the method they would be using and then only kick-start with the artwork as the requirements of one differs from the other.
Resolution: And yes, let me tell you that high resolution file is the key to get attractive and smart promotional tees. Do not commit the blunder of submitting files which are less than 150 or 200 d.p.i. For the best results, prepare an artwork of 300 d.p.i. If your file doesn't give the desired resolution, change it using the right software.
Design: Put a thought behind the design you are choosing. It should be able to bring out the essence of your brand. If you are into media marketing, opt for something quirky but if your company is a strict corporate, stick to the staple and simple designs.
Colors: Give importance to colors. Trust me, their role is really important and they can make or break the design. Use colors which are already there in your company logo or else, go for something absolutely different. When printing on dark colors, a layer of white ink is generally applied at first, which serves as a base.
If you ask me, then I would ask you to think beyond black or white. Just keep in mind the mood and theme of a color before picking it.
Placement of Logo: Think outside the chest when it comes to including the logo in the artwork. What about along the hem or on the sleeve? Or, maybe at the nape of the neck? Trust me, the placement of the logo is really important when it is about designing a promotional tee whose main purpose is marketing your company.
Typography: If you are thinking of including a few words, then the typography is another thing to look out for. Script fonts are classic and loved by most entrepreneurs. And yes, do not make it too clumsy and confusing.
File Type: Lastly, make sure you are sending the right file type to your print shop. Double check the printing techniques and whether your artwork will be compatible with it or not.
If possible, then kindly order a few samples before placing the bulk order as this is a practical choice. So, now that you know how to prepare the perfect artwork for your promotional t-shirts, sign up with a good print shop now and make wonders happens with them.